How To Find A Cover Reveal
Interview with Synithia Williams, sapphic Anastasia retelling cover reveal, and more!
Alyssa's Emo Journal
Well, well, a lot has happened since last we met, Lunettes. My debut thriller, When No One Is Watching, dropped and September 1st and became an instant USA Today, New York Times, Toronto Star, and Indie best seller! All of that was incredible and overwhelming, and before any of it could go to my head, a mosquito who was carefully monitoring the situation decided now was the time to strike me down with dengue.
I went from feverishly working on my next book to burning up with fever. x__X I'm mostly fine now, and of course glad it wasn't the other virus, but having to lay down for a few days sucked. Not just the dengue symptoms, but having to stop working. Most of us are in emotional shark mode, given everything going on in the world; we are doign whatever we can to keep moving through all of the mess because if we stop, it becomes overwhelming.
I don't have any helpful tips or tricks to avoid all the bad feelings that come when your coping mechanisms get jammed—a lot of bad things are going on! We are not really equipped to be handling all of this shit, even if we are anxiety champions! At some point, you'll have to process your feelings, even if you don't go so far as to explore them. Whatever it is that stops you in your tracks, from fatigue to a punkass mosquito, once you're stopped, sometimes you just have to take a few days to wallow, feel like garbage, and let yourself be sad, even if you have many things to be happy about.
I know many, many, MANY people are really going through it right now. If you're one of those people, know first and foremost that you are not alone, even when you feel like you're alone. Drink some water. Take your vitamins and/or meds. Block twitter for a bit and watch videos of your animal, human, or machine of choice doing something funny. Wait for the clouds to pass.
Okay, enough emo. Scroll down to see the cover for How To FindA Princess and more!
---
How To Catch A Queen Pre-order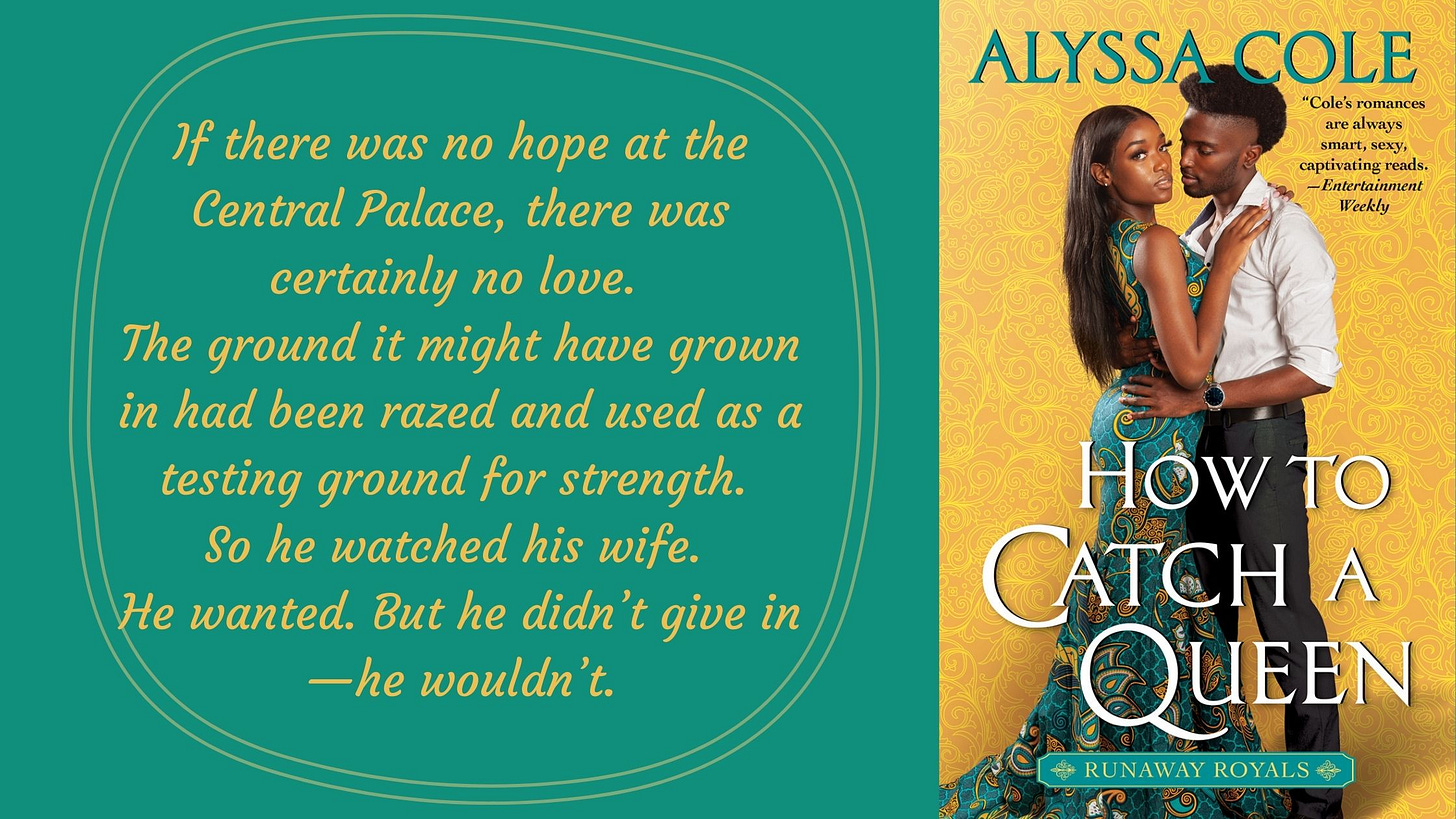 I know many of you are here for the cover reveal for Runaway Royals book 2, but first I need to show a little love for Runaway Royals book 1 (and build some S U S P E N S E)! December 1st is growing closer and closer—How To Catch A Queen will finally be here soon! Last week, we shared an excerpt from the book over at Frolic, along with an interview about the book. You can read the excerpt here and pre-order Shanti and Sanyu's story here! It's already received three starred reviews, from Booklist, Library Journal, and Publishers Weekly, and I can't wait for all of you to be able to read it!
---
GWG Interview: Synithia Williams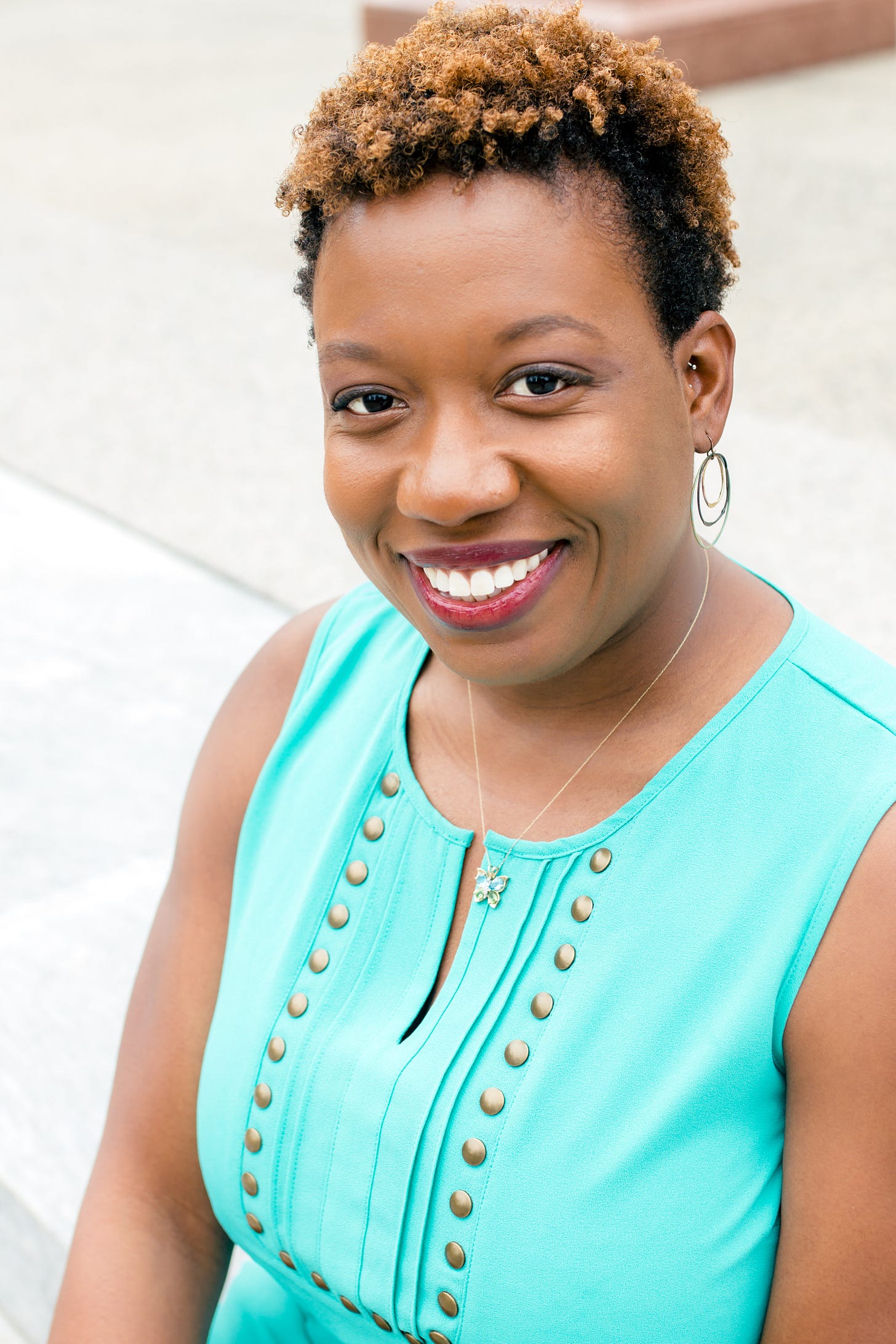 1) Synithia, you're a prolific romance writer with several series under your belt and two currently ongoing. Can you tell the Lunettes a little about who you are and the kind of romances you enjoy writing?
Sure! I love write romances with messy characters, lol! If I a story has a complicated relationship or interesting family dynamics then I'm all for it. I try to write characters who are relatable to readers even if the characters aren't perfect. You might get mad at a decision they make, but hopefully you'll understand.
I have similar themes in the women's fiction novels I wrote under the pseudonym Nita Brooks. Both stories show women thrown into interesting but complicated situations that force them to reconsider the lives they planned and redefine what happiness and success means for them.
2) In addition to writing, you also work in the sciences--Lunettes love and support our real-life STEM heroines! Can you talk a bit about what you do, and whether it's ever influenced what you write?
In my day job I work on water quality issues, mostly related to stormwater management and reducing pollution in creeks, rivers, and streams. Early in my career I spent a lot of time educating the public on ways they can reduce water pollution and do their part to keep streams clean. Now, I focus heavily on policy development and large-scale projects that reduce erosion and mitigate flooding.
Since I spend so much time "saving the Earth" my green tendencies have shown up in my books. I've written novels with characters working as environmental engineers, running environmental non-profits, dealing with land development, and working in solid waste/recycling.
I love that I get to use my biology and public administration degrees to solve real world problems and bring joy in the fictional worlds I create.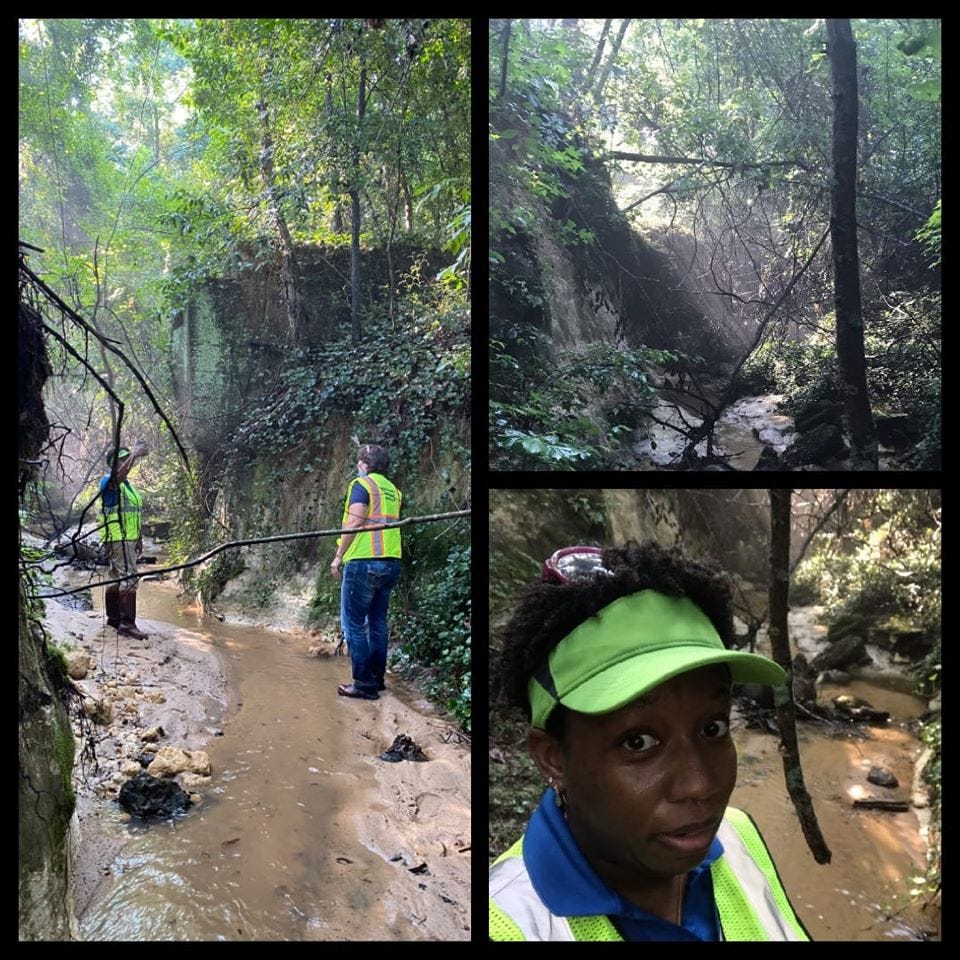 3) Many of us have been watching more k-drama over the last few months to keep us entertained and feeling good in a world that's been pretty scary. I know that you're a connoisseur of both Korean and Chinese dramas--can you share some of your faves with us?
Girl, don't get me started. I can gush about this all day! Lol! I stumbled upon the K Drama world, but what's funny is that I started with a C Drama. I watched Ashes of Love on Netflix after a co-worker recommended it, and I was hooked. The theme song is still my phone's ring tone, and I go back to it whenever I need a pick me up. I've watched and loved so many dramas since.
If you're in the mood for emotional C-Dramas then definitely check out Eternal Love/Ten Miles of Peach Blossoms and The Pillow Book after watching Ashes of Love.
When it comes to K Dramas: I've loved Because This Is My First Life, Crash Landing On You, and What's Wrong With Secretary Kim. I could keep going, and list all of my favorite leading men, but I don't want to make this super long, lol!
4) Outside of k- and c-drama, do you have any particular fandom that you geek out over? What is it, and what do you love about it?
I've was heavy into the Supernatural fandom. Sam and Dean Winchester will always hold a special place in my heart. Supernatural buttons still adorn my bookbag. I love paranormal stories and watching their characters hunt ghosts, vampires and werewolves brought me so much joy.
I'm also a fan of the Marvel movies. I never got into comics and was surprised how much I got into the Marvel Cinematic Universe (I wasn't a superhero fan before). But after one weekend watching Iron Man, Captain America and Thor in preparation for the first Avenger's movie I was hooked for the decade long ride.
5) You're currently writing the Jackson falls series, which is full of political and familial intrigue. What's next in the series, and is there anything else the Lunettes should keep an eye on from you?
The next book in the Jackson Falls series is Scandalous Secrets and it's just as messy as the first book. Byron Robidoux is a political candidate who is being blackmailed due to a lie he told to protect a college friend. Zoe Hammond is the friend who asked Byron to say she was the father of her unborn child. Now the lie they told is coming back to threaten Byron's career and Zoe's life.
I'm busy working on the third and fourth book in the Jackson Falls series, so if any of the Lunettes are into drama and intrigue with a healthy dose of heart, they should definitely keep a look out for those books.

You can follow Synithia on twitter (@SynithiaW) and find her books at www.synithiawilliams.com!
---
Cover Reveal: How To Find A Princess
Okay you've already scrolled this far, I'll save the story of how this magnificent cover (which you can feel free to share—there is no politeness embargo on this beauty) came to be for just below. For now, check out Bez and Makeda in all their glory!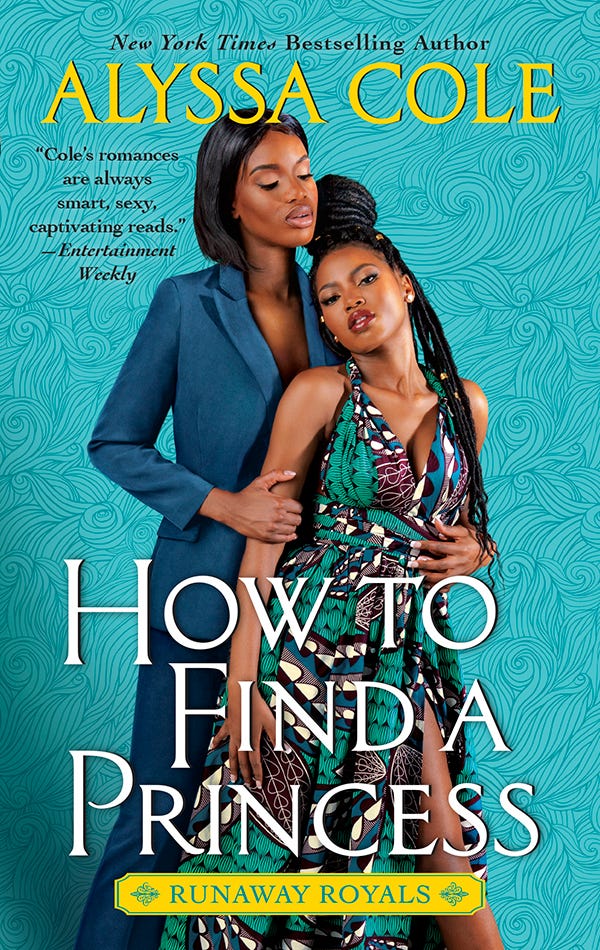 Cover Designer: Nadine Badalaty
Photographer: Shirley Green (http://shirleygreenphotography.com/)
Dressmakers: Trofina Joy, Cathie Nakalyowa and Joy Namulondo (IG: @trofinajoy)
Models: Onyeka Deborah (IG: @onyekaxo) and Shary Gift (IG: @sharygift)
(If you need beautiful dresses, gorgeous models, or great photography, hit them up!)
New York Times and USA Today bestseller Alyssa Cole's second Runaway Royals novel is a queer Anastasia retelling, featuring a long-lost princess who finds love with the female investigator tasked with tracking her down.

Makeda Hicks has lost her job and her girlfriend in one fell swoop. The last thing she's in the mood for is to rehash the story of her grandmother's infamous summer fling with a runaway prince from Ibarania, or the investigator from the World Federation of Monarchies tasked with searching for Ibarania's missing heir.

Yet when Beznaria Chetchevaliere crashes into her life, the sleek and sexy investigator exudes exactly the kind of chaos that organized and efficient Makeda finds irresistible, even if Bez is determined to drag her into a world of royal duty Makeda wants nothing to do with.

When a threat to her grandmother's livelihood pushes Makeda to agree to return to Ibarania, Bez takes her on a transatlantic adventure with a crew of lovable weirdos, a fake marriage, and one-bed hijinks on the high seas. When they finally make it to Ibarania, they realize there's more at stake than just cash and crown, and Makeda must learn what it means to fight for what she desires and not what she feels bound to by duty.
How the cover came to be….
Through sheer luck!
We are, as everyone is aware, in the midst of a pandemic. As the time drew nearer and nearer for when the photoshoot was set to go into the works, the situation was dire. There were discussions of trying an illustrated cover or of finding stock photo that we could make work (thought finding better stock photo than the actual couple on the cover of Once Ghosted, Twice Shy would be almost impossible). We all love a good clinch, but asking a model to endanger themselves for the sake of a cover.
And then.
A miracle in the form of Cathie from Trofina Joy, the super talented dressmakers who created the beautiful cover dresses for A Prince on Paper and How To Catch A Queen. She was already in the process of making the dress for How To Find A Princess and when she heard about our model dilemma. Had she ever mentioned that her sister Shary was an actress model? And that her sister's best friend Onyeka was ALSO a model? And that since they were already in each other's bubble, they would be happy to do the cover if we needed them to?
This all seemed too good to be true, and then I saw their portfolios and they were flat out two of the most beautiful women I'd ever seen!! I, of course, jumped at the opportunity, and will forever be grateful to Cathie, Shary, and Onyeka for helping create one of my favorite covers ever, and one that means so, so much to me. Special thanks to Nadine, for gifting me with so many incredible covers over the past few years and working so hard to make this one happen. The fact that this cover was saved by the power of friendship, family, and community feels extra special as well. <3
Below are a few behind the scenes shots between the serious takes: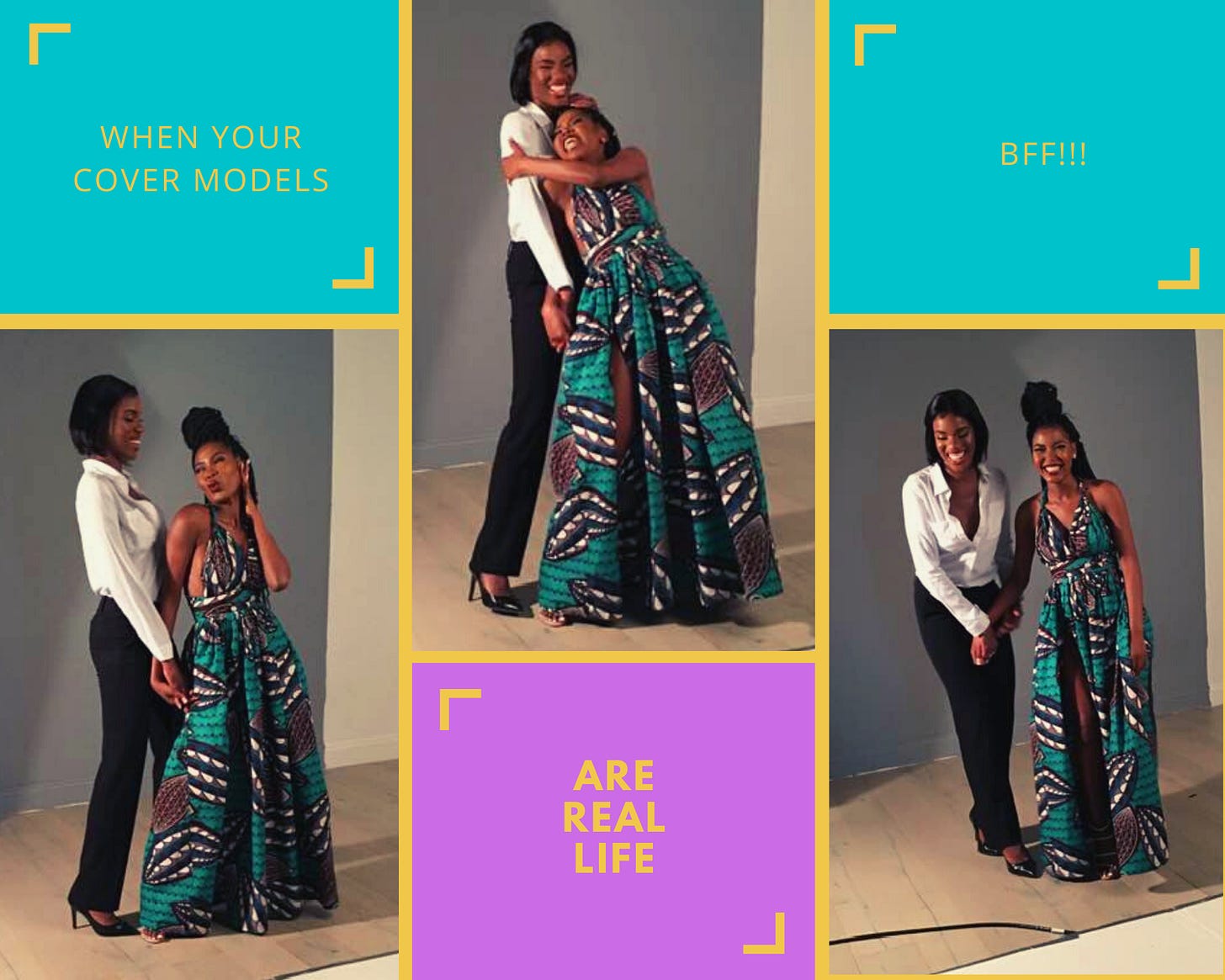 There was no shocked and shirtless Winnie the Pooh at this shoot, but there was a cute pup who also got to jump in on the action!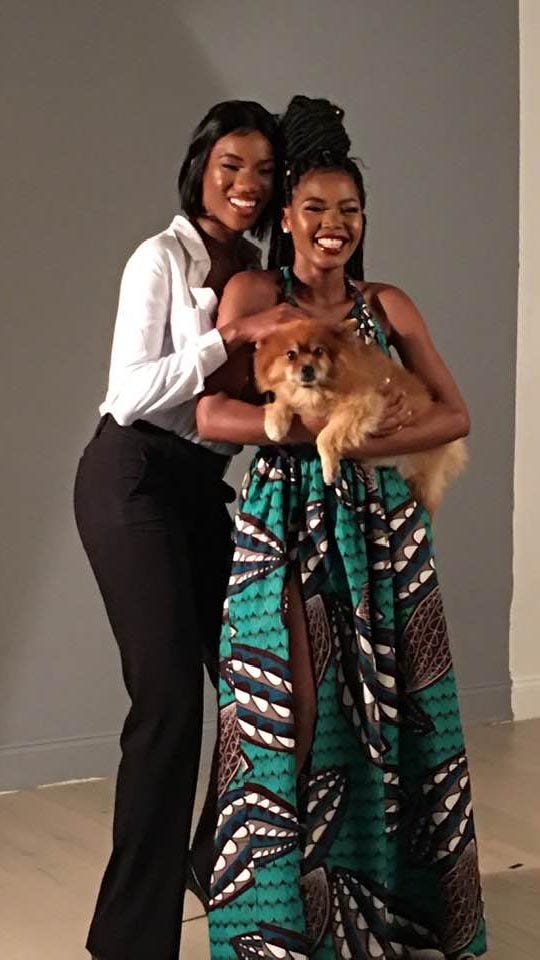 I'm so thrilled about this cover and can't wait until it, and Bez and Makeda's story, are out in the world next year! In the meantime, you can pre-order here!
---
Check it out!
I did an IG Live with the amazingly helpful and informative Celeste Pewter! I called it "American Current Events for the Confused and Overwhelmed" to capture my specific mood, and she gave us some really helpful advice! It is a little dated since politics has been moving a mile a minute, but check it out here! And of course, vote early if you can!


@celeste_pewter

hangs out to explain the current situation with SCOTUS, voting, the 25th amendment, and other current events! 😰

If you are a nerd of a certain age, the show Wishbone, in which a jack russel terrier took the starring role in reenactments of classic literature, was likely your jam. If you are not, this probably sounds entirely wild. Either way, this oral history of Wishbone from Texas Monthly is a fun read!

Learn about the first Black-owned book store, opened by abolitionist David Ruggles in 1834 NYC.

Fans of podcasts and rom-coms can check out Allie Parker's Romance Ever After Podcast, which features citizens of Romancelandia talking about romance movies! I love a good, funny film podcast and I'm excited for these episodes!

Here's something that could be added to the When No One Is Watching syllabus: the discovery of a "forgotten" Black neighborhood by archaeologists in Maryland.

If you need a new podcast to listen to, check out the Black Romance Podcast, a really amazing project building an oral history archive by interviewing Black romance authors and editors. Be sure to check it out, especially interviews with romance treasures Vivian Stephens (founder of RWA), Brenda Jackson, Beverly Jenkins, and Sandra Kitt!

---

Capybara Corner