Field Guide to Confinement
Let's get comfortable with being uncomfortable
Alyssa's Emo Journal
Dear Lunettes,
Life is scary. It seems that with every social media refresh some new terror is upon us. One of the realizations that's really hit home for me over the last couple of days is that…I've been social distancing for over five years. I often call myself an island hermit, and it's true. When I lived in Brooklyn, I commuted to my job in Manhattan everyday and was out most nights with friends. I stayed scanning the NYC event listings, seeing what was going on at museums, happy hours, free concerts in the park.
Then I moved to Martinique, where every friend I've made has moved away, where I haven't found an activity that sticks enough to beat my ADHD-driven loss of interest, and where I finally fully embraced the "I" in INFP (or maybe that was depression I embraced; same result).
Seeing so many people on social media start to deal with issues as confinement kicks in finally made me realize something: a lot of the stuff I've been dealing with over the years has been a normal reaction to isolation! Without all the ACTIVITIES, my brain was like," Oh hey, guess what, you're gonna have to deal with all this shit you've been activitying away for the last fifteen or so years." Sitting with yourself, even if you go out a few times a week, even if you have a partner, even if you're doing fulfilling things, is difficult.
I'm not sharing this to be emo because I feel like this is something I can help others with. I've been playing this social distancing game for years, Lunettes! I'm a goddamn expert and I can share some great hermitting techniques!
What I'm saying is: this edition of the newsletter is me channeling my pandemic anxiety into helping you channel your pandemic anxiety.
Let's help each other out. <3
---
Capybara Corner
Starting out with this because we all need this meditation on cuteness:
---
Things to keep our hands and minds busy
Look, one of the major drivers of anxiety for many of us is a feeling of a lack of control. Here are some things you can do that require focus, offer some semblance of control, and will hopefully help you avoid falling into depression slumps or anxiety spirals!
---
Lunettes Connect!
Use your phone—keep it old school and just give someone a call to catch up!

Set up video or audio chats with your friends and family using Skype or Zoom or FaceTime or Google Hangouts.

Watch a movie together with onscreen chat using Zoom or the extension Netflix Party.

Learn—or teach!!—a language with italki, a website where you set up video language lessons.

---
Breathe and Stretch
Something that's helped me a lot in dealing with my anxiety over the last year? Yoga. Yeah, I said it: yoga. Here are a few restorative/yin yoga videos from The Yoga Ranger. This type of yoga more gentle than yoga done to increase strength; much of it is done while sitting or lying down, so don't worry if you have balance issues (like me). I often do the videos for sleep in bed so I can knock out immediately after! For me, this is basically meditation with some nice stretching, because I absolutely can't just sit still and meditate/breathe.
The following videos are for: stress management, because shit is stressful in these pandemic streets; grief and loss, because many of us are coming to terms with the fact that we are losing the world as we knew it, at the very least; and for insomnia and sleeplessness because stress plus grief plus a hundred other things going on in our individual lives means meany of us are not sleeping.
Also going to share this video from The Trauma-Conscious Yoga Method, which some of you might also find helpful:

---
Dance Parties!
Endorphins! *thumbs up emoji*
---
Virtual Touring: A Curated List of Exhibits
You can check out the online collection at Google Arts and Culture, but here are a few that caught my eye!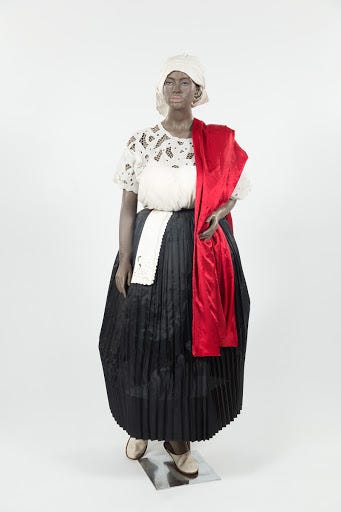 Afro Brasil Museum - São Paulo , Brazil - Several interestign exhibits ranging from modern art to historical jewelry to "Sisterhood of our Lady of the Good Death."
Explore Namhansanseong Fortress using Google Street View - Gwangju-si, South Korea
City of Gastronomy Niigata - Niigata, Japan - "Niigata City is located on the Sea of Japan, where the cold and warm currents meet, and built upon fertile lands fed by Japan's two great rivers–the Shinano and the Agano. Thanks to its location, Niigata is blessed with all kinds of wonderful food from both the land and sea." Lots of wonderful exhibitions on the food culture of Niigata! Also check out Tsuruoka, Unesco Creative City of Gastronomy!
Fashioning A Nation - National Gallery Of Art, Washington DC - "This exhibition provides a brief survey of American fashions from 1740 to 1895."
Borana Pastoralists - National Museums of Kenya - The National Museums of Keny page has SO MANY interesting online exhibits focused on Kenyan history, arts, and culture!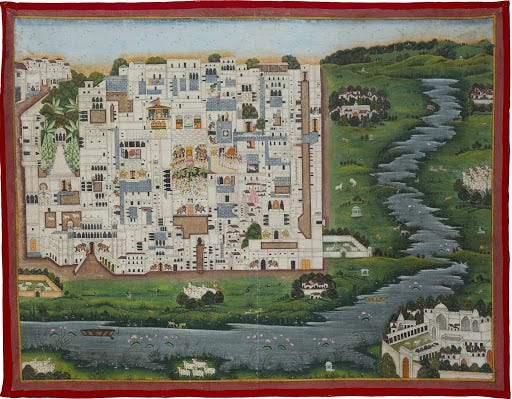 Cosmology to Cartography, Kalakriti Archives - Hyderabad India - "Human civilisation has been attempting to understand the cosmos, the planet and the life through various activities over the millenia leaving behind a rich legacy of ideas imprinted in wide range objects and spaces. Kalakriti Archives - Prshant Lahoti Collection has been instituted to acquire, preserve and interpret such heritage of world civilisations spreading over cultures and continents. "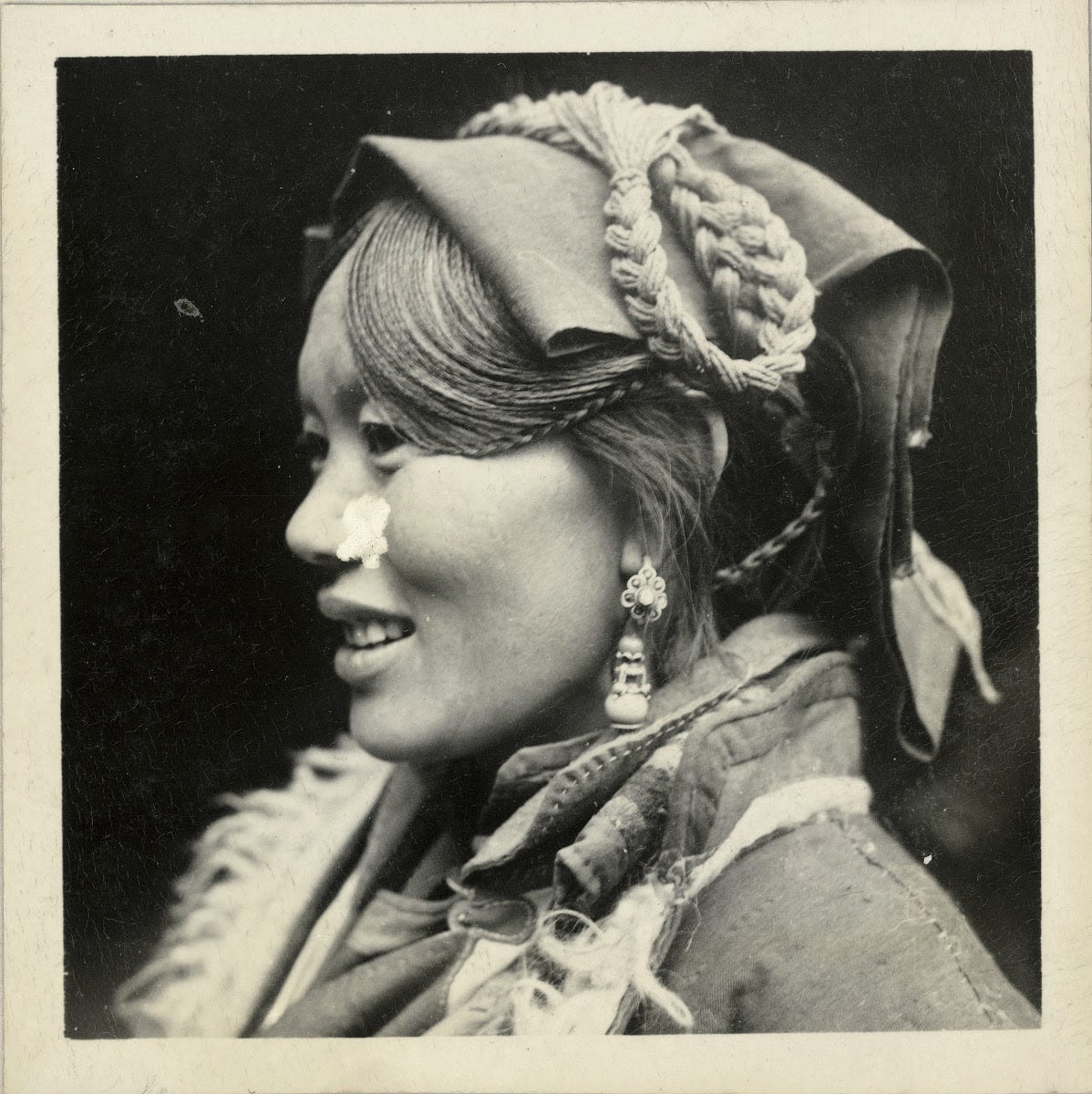 Zhuang Xueben in Western China: Anthropological Photography from the Early 20th Century - Museum of Ethnic Costumes, Beijing Institute of Fashion Technology - Beijing, China- "As the most important scholar of anthropological photography in the early 20th century of China, Zhuang Xueben (1909-1984 AD) took trips to the deep of China's western areas including Sichuan, Gansu, Qinghai and Yunnan where the ethnic minority groups such as Qiang, Tibetan, Yi, Tujia, Dongxiang, Mongol, Bao'an, Nakhi, etc., live in clusters, contributing to research reports and journals with hundreds of thousands words and more than 3000 photos recording the daily life, religions, garments & adornments, products, geographic environments, etc. of these ethnic minorities."
---
Online Classes
Now's a great time to brush up on, oh anything you damn well please, but edx.org is also great for research. There are classes in so many topics that you're sure to find something of interest to you or your WIP. Here are a selection of classes that Lunettes might find interesting:
Star Trek: Inspiring Culture and Technology - SmithsonianX
Storytelling for Social Change - University of Michigan
The Rise of Superheroes and Their Impact On Pop Culture - SmithsonianX
The Ethics of Memory - Brown University
Basic Spanish: Getting Started - Universitat Politecnica de Valncia
Mandarin Level 1 - MandarinX
PredictionX: Omens, Oracles, and Prophecies - Harvard University
Italian Language and Culture: Beginner - Wellesley
Epidemics I and Epidemics II - University of Hong Kong
Fundamentals of Neuroscience, Part 1 - Harvard University
Introduction to Music Theory - Berklee
How to Write A Novel: Structure and Outline - The University of British Columbia
American Prophet: The Inner Life and Global Vision of Martin Luther King, Jr. - Stanford
---
Comfort Anime
Look , we all could use something to get lost in right now. Here a few series that I turn to when I need a boost, plus links to them on Crunchyroll: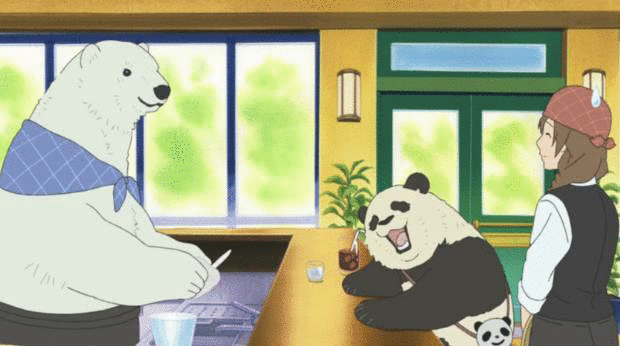 Polar Bear Cafe - A slice of life anime centering around a Polar Bear who owns a cafe, the lazy Panda and neurotic Penguin who become regulars, Polar Bear's lifelong BFF Grizzly Bear, and the various animals (and some humans) who live in their town. Panda works at the zoo part-time. Polar Bear makes bad puns. Just watch it.
Today's Menu for the Emiya Family - This is a spinoff of a fantasy series called Fate/Stay Night in which the characters live in the normal human world and cook meals. That's it. I have not watched Fate/Stay Night, lol. I just enojoy watchign a found family cook wholesome meals.
Yuri!!! On Ice - Ice skating. Anxiety. Romance. Comedy. Amazing storytelling. It has everything!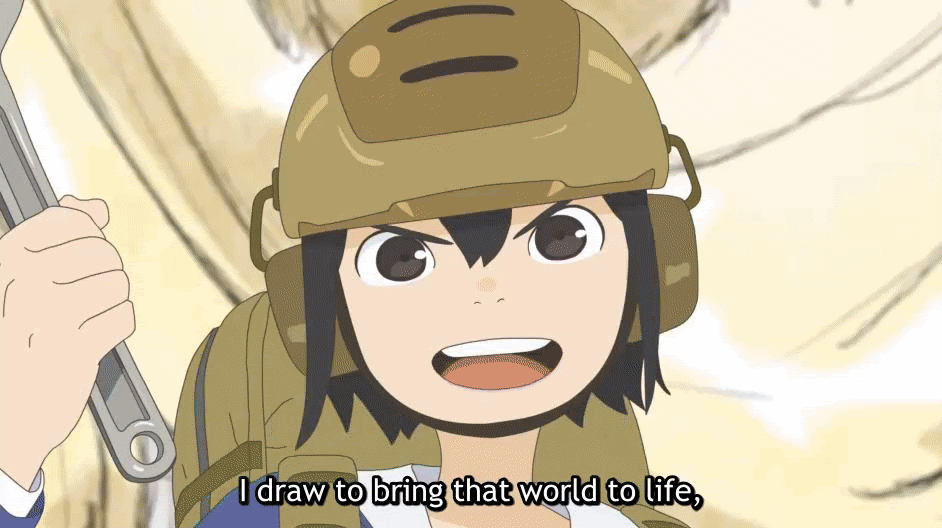 Keep Your Hands Off Eizouken! - A love letter to friendship, creativity, neurodiversity (at least I think so), and making your dreams into reality.
---
Web Comics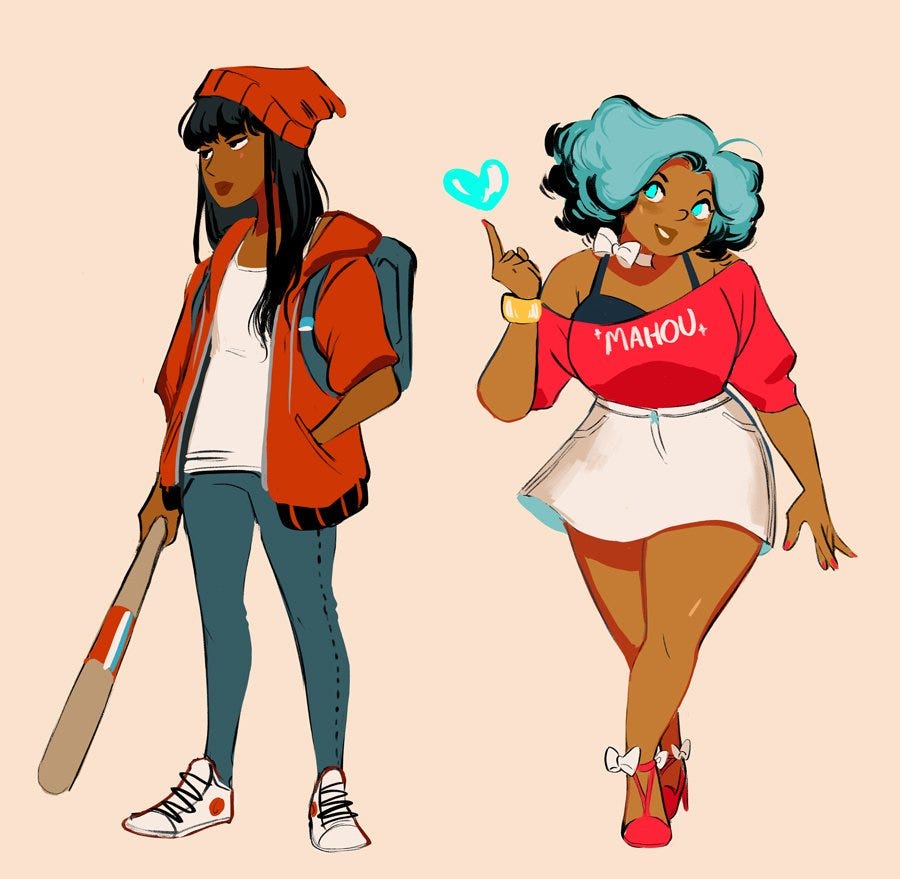 Hover Girls - "Jalissa and Kim Vasquez are two cousins just trying to make it in the city of Los Aguaceros. Well, Kim's also trying to get famous. They just happen to be monster-fighting magical girls on the side. "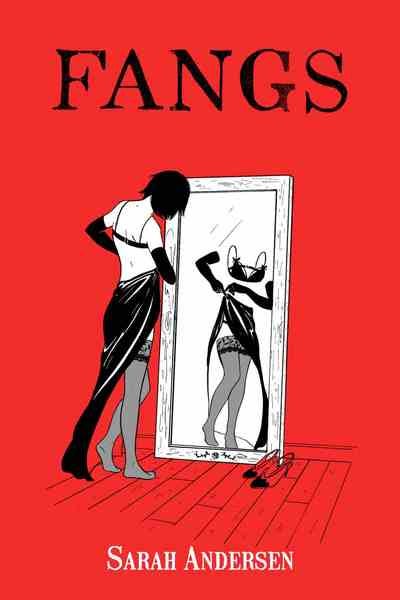 Fangs: A morbid little romance comic about a vampire and a wolf. (shoutout to Rebekah Weatherspoon for sharing with me)
---
Cooking
I have a bit of scarcity issues when it comes to food. I literally never even leave my house without a snack of some kind in my bag (which I never eat and then goes bad…but I need in case of emergency, of course, lol). Here I'm going to focus on some recipes that can be made easily with some of the staples many of us picked up to stock our cabinets, are filling, and give you the sense of fulfillment that comes from making a lot with a little. Obviously, spice it up and/or find more elaborate versions of these recipes if you want.
Tuna Casserole: This is one of my go-to comfort foods and is quick, easy, and flexible! The version I make is a bit of a mix between stove top (not boxed) mac and cheese and tuna casserole (pasta, milk, cheese, peas, tuna, seasonings). You can of course go old school and use canned soup. Bake it with breadcrumbs! Use what you got.
Easy Lentil Dahl: This is not the recipe I use either, lol, but is a good basic recipe that can be altered (e.g., replace fresh garlic and ginger with powedered ginger and garlic; take out the milk (ore replace with coconut milk if you have that on hand).
Naan and naan. Two recipes that don't require having yeast on hand.
Tomato sauce: famous simple, yummy three-ingredient pasta sauce made with canned tomatoes, butter, and an onion
Johnnycakes: Hoecakes. My recent obsession. Gluten free, filling, can be savory or sweet, and cornmeal is cheap and easy to stock up on.
Salmon potato cakes: Mix up some mashed potatoes and canned salmon. Fry. Enjoy!
---
DIY Masks

Feeling handy? A few tutorials for making your own face masks. Many immunocompromised people are currently unable to get masks, as well as medical professionals working directly with sick patients. These are not proper N95 quality masks, but something to help a little. Consider making some for yourself if you have to venture out, or to donate to others!
A former chemistry professor in Hong Kong, Dr. K. Kwong, has set up a site with patterns and tutorial videos for sewn masks: https://diymask.site/.