Coping, Comfort, And That Other C Word
The First GWG Podcast and More...
GWGPOD #1: Science, Motorcycle Girl Gangs, and Epidemics - An Interview with Science Journalist Amy Maxmen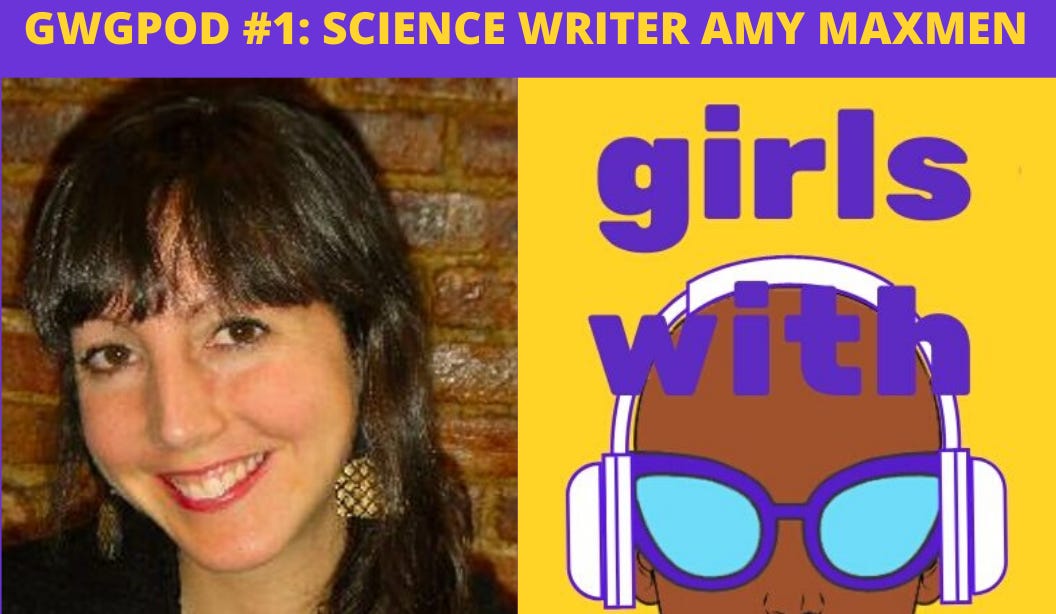 Until just a few years ago, I worked full-time in science editing. I spent 12 years immersed in the world of scientific research, even if I didn't understand everything I read, and though my focus is now on romance writing, it's obviously something that's close to my heart. One of the many cool science people I got to meet way back when is Amy Maxmen, a science writer and all around badass who honestly is romance heroine material.
During the Ebola outbreak in 2014 and 2015, it was Amy's on the ground coverage that I followed most closely to keep updated, and that gave me the deepest perspective into the situation. As COVID-19 began to evolve from epidemic to pandemic, I of course thought of Amy's skill and unique understanding of pandemics, and I'm so glad she made time in her busy schedule to speak with me. We discuss Amy's background, her time covering Ebola, and her thoughts on the current pandemic.
Show notes:
Amy's Twitter: @AmyMaxmen
Many of the articles covering Amy's past work can be found at her website.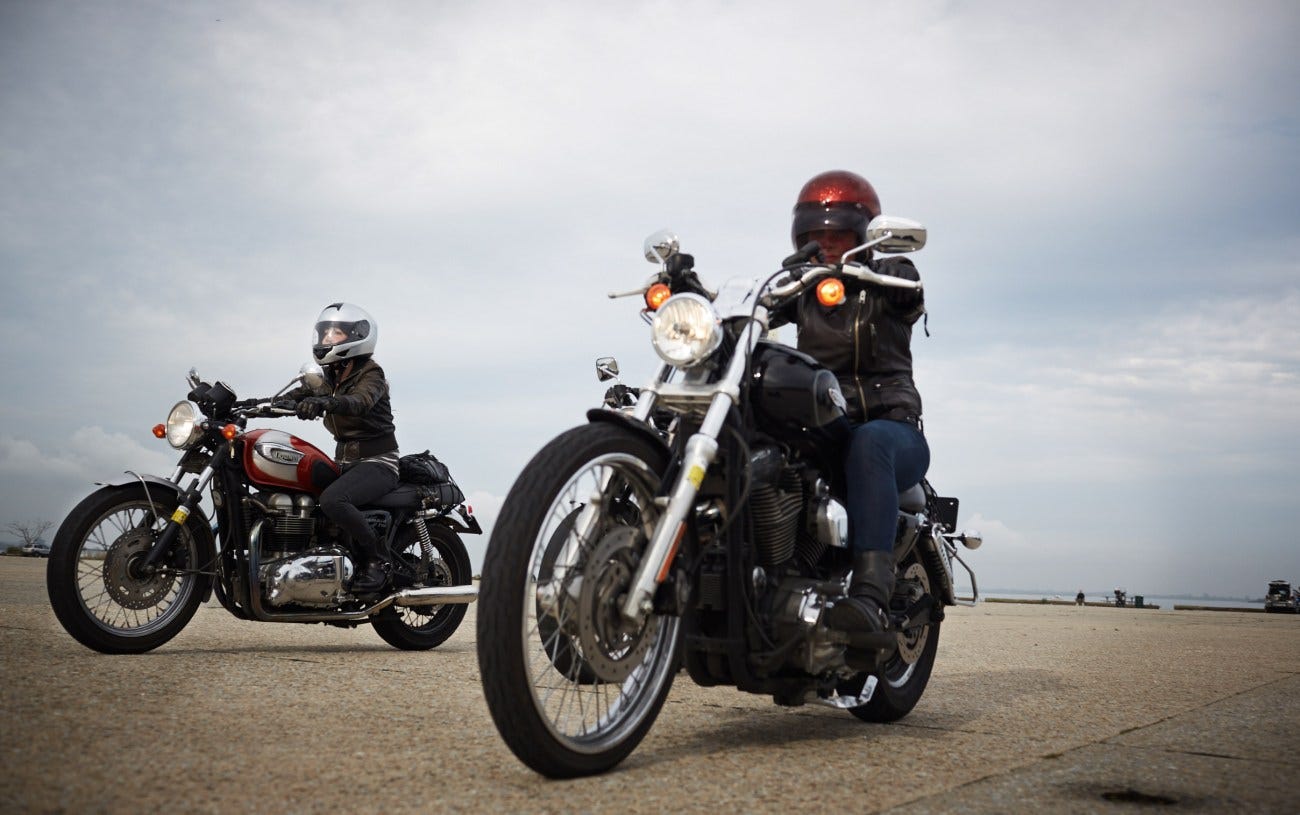 Motobabes -An article by Amy about the Miss-fires, the motorcyle girl gang she speaks of in the show. (That's her on the left in the photo.)
How poorer countries are scrambling to prevent a coronavirus disaster - The article Amy mentions she's working on, showing how four poorer nations are workign to combat COVID-19 faster than wealthy ones.
Amy's book, Ebola's Unpaid Heroes: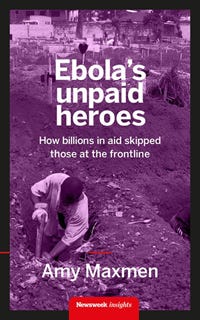 Amy recommended the music of Moses Sumney, which you can listen to here.

Amy was reading Pale Horse, Pale Rider by Katherine Ann Porter.
Related Content:
This Podcast Will Kill You's Six-Part (thus far) deep dive into COVID-19.
How The Pandemic Will End. Ed Yong's thorough overview of how the pandemic will play out.
---
Romance Rx - Prescription Reads

Escape from this world with these four reader fave SFF romances set elsewhere:
Song of Blood & Stone, by L. Penelope - Epic fantasy romance between an outcast and a spy!
Strange Love, by L. Aguirre - Sci-fi rom-com with an awkward alien who is accidentally matched for marriage with a human, plus a talking dog!
Empire of Sand, by Tasha Suri - South Asian-inspired fantasy romance with court intrigue and romance!
Erstwhile, by H.E. Trent -Polyamorous alien romance with great worldbuilding!
Related Content:
Romance Novels to Get You Through Tough Times. I recced some comfort reads for tough times at Shondaland back in 2017, but this is also useful now.
Alyssa Cole's Romance Rx for Nov 2018, over at Frolic.
Alyssa Cole's Romance Rx Christmas-on-the-go Edition for Dec. 2018, over at Frolic.
---
Netflix Rx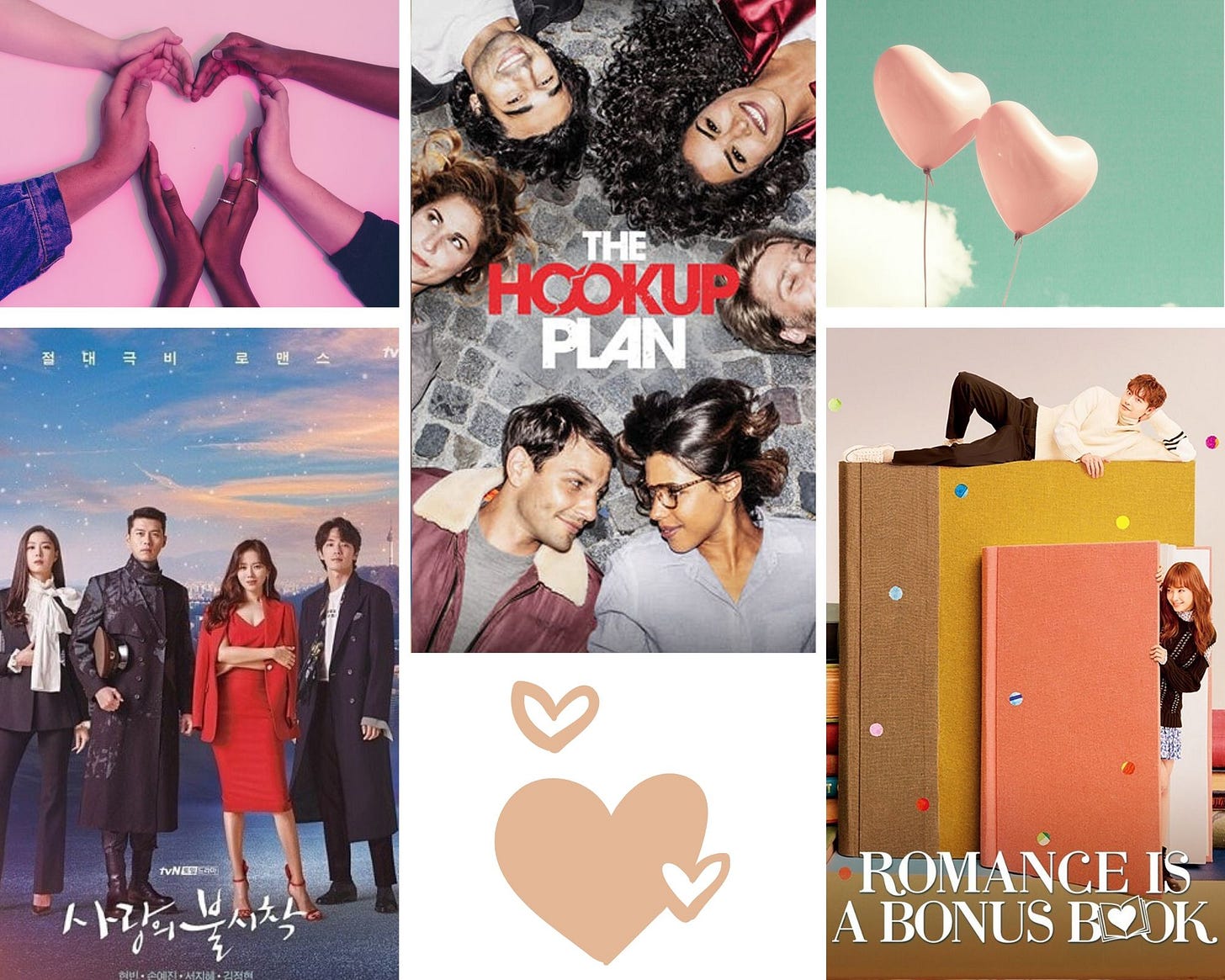 Lose yourself for a few hours with these romantic series:
Crash Landing On You - A rich South Korean CEO accidentally ends up in North Korea under the protection of a rigid by-the-books military in the captain. Lots of LONGING, humor, friendship/found family, tropey fun, and general squee.
The Hookup Plan - Two best friends hire an escort to help their friend get over her jerky ex and…I don't think I have to explain what happens next, lol.
Romance Is A Bonus Book - The heroine is 37, divorced, and trying to break into the job market. The hero is her lifelong BFF—who happens to work at the publishing company she manages to land a low-level job at. Funny, swoony, with a great cast.
Next up on "My List"
The Untamed
Uncorked
Because This Is My First Life
The 'Rona Zone
From here down you will find various tips plus a mental health resources guide. Capybaras await you at the end.
Helpful Tip
Back percussion to break up mucus.
If you are alone and need to break up mucus, use this info from the Cystic Fibrosis Foundation: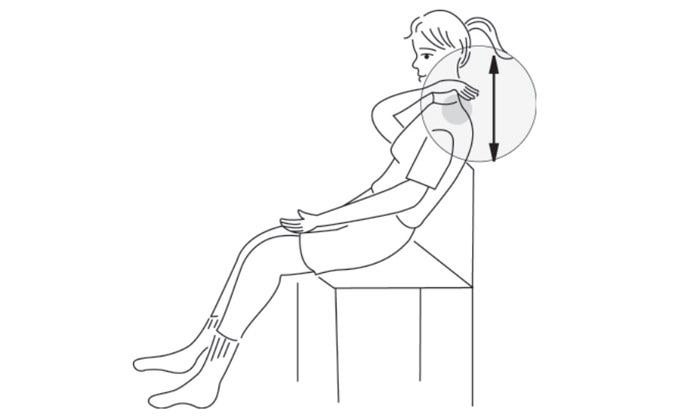 Self-Percussion -- Upper Lobes 

Your child should sit upright and reach across his or her chest to clap on front of chest over the muscular area between the collarbone and the top of the shoulder blade. Repeat on the opposite site. Your child can also clap his or her own upper back if able to reach it. 
---
Masks
In the last newsletter, there were resources for sewing masks, and now there is an alternative no-sew mask for those Lunettes who can't sew or don't have the tools to do so! Face masks made using two hair ties and a neckerchief (or kerchief sized piece of fabric). As always, these are not N95 masks, but useful for those who currently have nothing or those who need to extend the wear of their N95.
Related
Everyone Thinks They're Right About Masks - Ed Yong, The Atlantic
---
Mental Health Support Resources
The foreseeable future is going to be a veritable mental health minefield, even for those among us who don't deal with these issues on a regular basis, and of course can be magnified even for old pros in the brain weasel rally. Isolation, uncertainty, grief, financial stress, old family wounds that suddenly reopen, and even just the stress of trying to maintain a sense of normal for yourself and those around you—and that is not taking into account the grief, mourning for what could have been, for experiences we've lost, and for those who are lost during this terrible crisis. Trying to be strong, not to feel, to stay positive, and to distract yourself are all reasonable coping mechanisms, but it's pretty impossible to keep from feeling sad, tired, or anxious at times like these. I hope some of these tools help in dealing .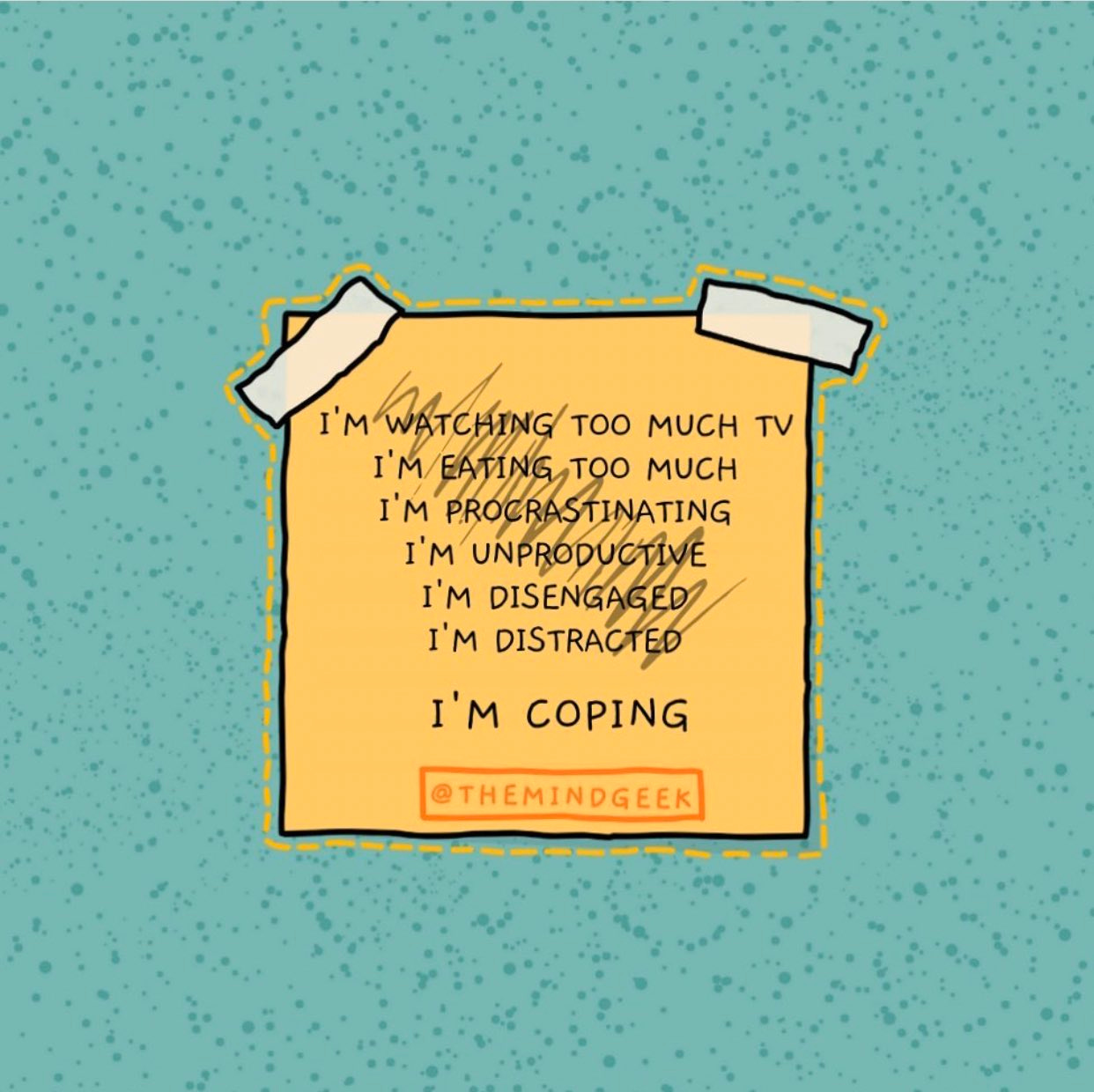 Communication
Communication with friends, family, and romantic partners, is crucial during regular times, but will be even more important as we move further into the pandemic situation. Whether confined with them, worrying about their well-being, or virtually helping each other through, communication is going to be very difficult at times. It would be helpful to everyone to learn at least the basics (which almost no one is taught to be honest): how to ask for space, how to give support, how to ask for support, how to set clear boundaries, how to deescalate tense situations.
One thing I think can be helpful in a situation where everyone is stressed out and communication is a powder keg is, when you a negative engagement seems eminent, trying to remember to ask yourself, "What do I want the outcome of this encounter to be?" If you want some alone time, it's easier to ask for alone time than to snap at someone you haven't communicated that to. If your quarantine partner is eating all the good snacks, or tells you you are eating all the good snacks, try to discuss better snack distribution. Humor helps, either before or to deescalate. Chances are, we're all going to have several not-great interactions because we are humans with emotions (well, I'm a robot with emotions, don't reveal my secret to anyone, thanks); communication tips aren't going to prevent every single argument, but they can help us to navigate them as best we can.
I'm no expert, but here are a couple of tools for better communication that might be helpful in the weeks and months to come:
Books that help you help yourself
Therapy is going to be difficult to access, even for people who are lucky enough to have it covered by insurance or be able to afford it out of pocket. If you can afford it and feel it would be helpful, consider online therapists, or virtual therapy services like BetterHelp and TalkSpace. Below are some self-guided options:
Wrangling with panic/anxiety
When I first went to therapy eight or nine years ago, I remember my therapist me telling all of these ANNOYING things that I was absolutely positively sure wouldn't help. Now I will be the annoying person: caffeine and alcohol can have negative effects on anxiety and depression. Watch your intake, especially because both are things that we turn to in times of high stress.

Grounding yourself. So this does not work for me, but many other people find it useful: if you feel panic starting, try focusing on 4 things you can see, 3 things you can touch, 2 that you smell and 1 you can taste. A fun romancelandia alternative is making up romance novel protagonist scents. Example: "Oh no, i'm about to freak the fuck out, but if I was in a romance novel I'd be freaking out while smelling of sandalwood, lavender, and leather. Or rose petals, Hi-C Fruit Punch, and almonds." Let your imagination run wild and crush that anxiety with the power of romance!

Deep breathing. Another thing my therapist told me about that I ignored was diaphragmatic breathing. She gave me a book and everything, and I did not read it. Guess what? Deep breathing is fucking awesome for helping with panic and anxiety. It doesn't have to be anything fancy. Breathe in slowly and deeply, hands on your stomach so you can feel it rise (if you want). Then breathe out slowly, for a couple of beats longer than your inhale.

Cool down: I find drinking cold water and also holding something cold (some ice cubes, ice water poured into a cup) can ease panic. I hold the cold item to my wrists and neck, and that helps. If you feel a freak out coming on, grab ice water, an ice pack, or whatever conveniently frozen thing is closest to hand in your freezer and see if it helps. (Hm, now I'm wondering if this is why people always splash their faces in the sinks in movies? lol)
Additional Resources
If you or someone you know is in a domestic abuse situation :
If you're dealing with an eating disorder, here are two articles that might help:
Here are a few more detailed compilations of mental health resources:
---
Capybara Corner